Dear readers,
The final spurt of the year 2022 begins at Tanago with 4 probably unique tours:
Autumn Steyrtalbahn from 30.9. - 2.10.2022
Europe's last Plandampf in Bosnia from 9. - 16.10.2022
Narrow gauge steam in Sroda from 21. - 23.10.2022
as well as the already long sold out steam snow slinging trip on the Furka on 10. or 17.12.2022.
We are in the starting blocks and look forward to seeing all Tanago railway enthusiasts again after a long absence from steam.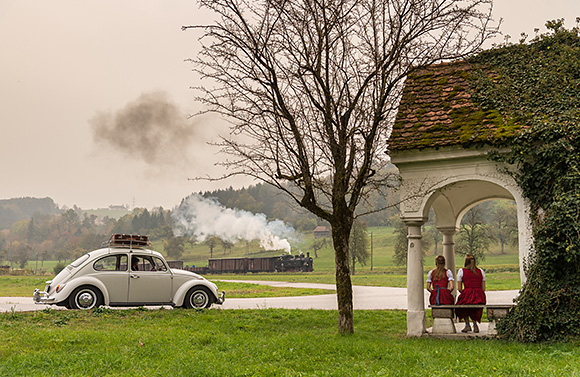 In the Steyr Valley we managed to start with 4 locomotives. 298.53, 290.102, 498.04, as well as 699.102, which has been out of service for a long time, will pull our photo trains through the autumnal landscape on 3 days. Last tickets can still be ordered, unfortunately our hotel contingent is exhausted.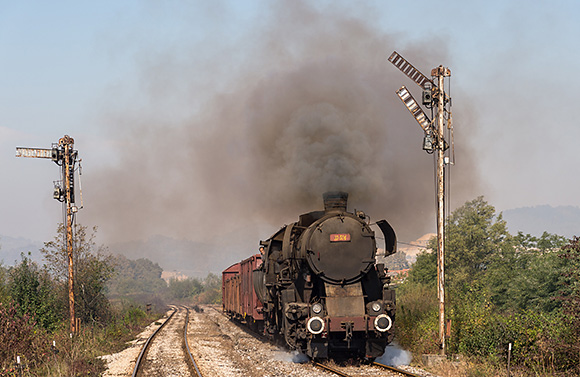 In Bosnia, the locomotives of the BR 33 (former German class 52) are probably finally running out of steam. We noticed this very clearly during our preparations, and the tour almost didn&t happen this time, if all involved hadn't managed the impossible, and so we now hope that the locomotives will survive the last tour.
In Sroda, 2 Px-48s will be ready for our charter trains. Px-48 1920 and Px-48 1756 will pull 4 different narrow gauge trains for us from friday to sunday. Of course, we have again provided some surprises. You can still book the last places for this tour.
Unfortunately, the steam snowplough trip on the Furka is hopelessly booked up, so we hope for some good snow from above so that we can use the R 12 in style in the right surroundings.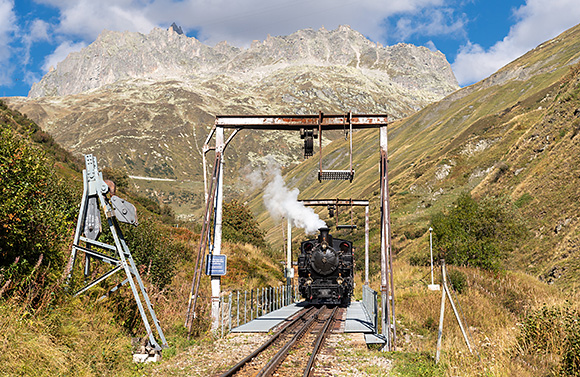 Speaking of Furka. In 2022 we ran the tour together with Peter Minder, i.e. 50% of the participants booked through Peter, 50% through Tanago. Unfortunately, this meant that participants came on the tour who we no longer take on our trips. The result was again a behaviour which is not acceptable in groups from our point of view. Without going into detail, we will continue with our concept in the future. Those who can't abide by the rules will stay at home, those who can't make room for others even after the second passage or after the third photo during the night will do likewise. Egoism is all well and good, but at Tanago we rely on cooperation and the shared experience and enjoyment of the railway.
We will continue in the new year with the winter trip on the Muskauer Waldeisenbahn, but only if there is enough snow. There are 3 dates to choose from, as soon as there is enough white from above, we will activate the participants who have registered and get started.
Our 16th erotic photoshoot in Berlin in the big studio is already booked, you can find the list of already booked models online. We also have a cheap hotel in the centre of Berlin and will gladly book you there.
Since it looks like we will be able to go on the Sauschwänzelbahn from 24 - 26 May (with 64 and 50) we will postpone our Mariazellerbahn tour to June 2023. We will publish the exact MzB date soon.
Furka 2023 in a smaller group than 2022 - 2 locomo­tives on 3 days - is in planning and we hope to be able to offer the tour in the time window end of August/beginning of September then together with Peter Minder. However, bookings will then be made exclusively via Tanago.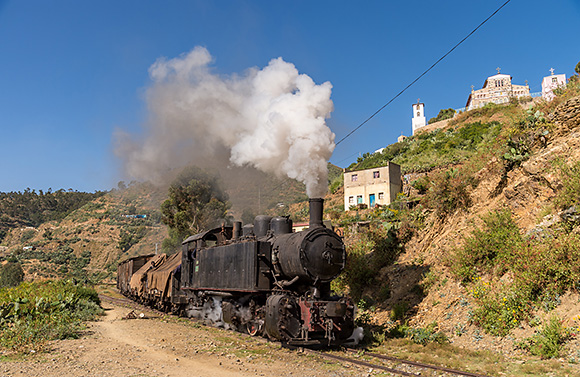 For the 4th quarter of 2023 we are planning Eritrea, we have not been there for a long time due to Corona and so far it has always been a worthwhile destination.
We are looking forward to a great autumn steam. Best regards from Berlin,
your Michael Bleckmann