News
USA: Rocky Mountains steam charters now online!
It took quite some time to get our tour to the US online. We had to negociate with the local raiwlays a lot and finally came up with a fantastic 2 weeks itinerary, offering the goodies as well as some rarely visited locations like the Como Roundhouse project.
Besides the destinations in the Denver area (our start and destination) like the Colorado Railway Museum (with active steam locomotive exclusively for our group) or the Georgetown Loop Railway, we want to focus our activities on the probably best preserved railway in the USA: the Cumbres & Toltec!
Outstanding vistas in the Rockies, the unique autumn foliage colouring, and the »large« K-36 steam engines will dominate our visit. We will also see the other steam locomotives in service on the C&T and will be leaving very early in the day on many mornings to be at the classic spots on time for sunrise.
Also the second narrow-gauge railway in the »area«, the Durango & Silverton, will be featured in our program. We have organized a night photo shooting in front of the famous shed of the railway in Durango, where we will put as many operational locomotives under steam as possible! A ride on the regular trains through the valley of the wild Animas River to Silverton is also possible as an option.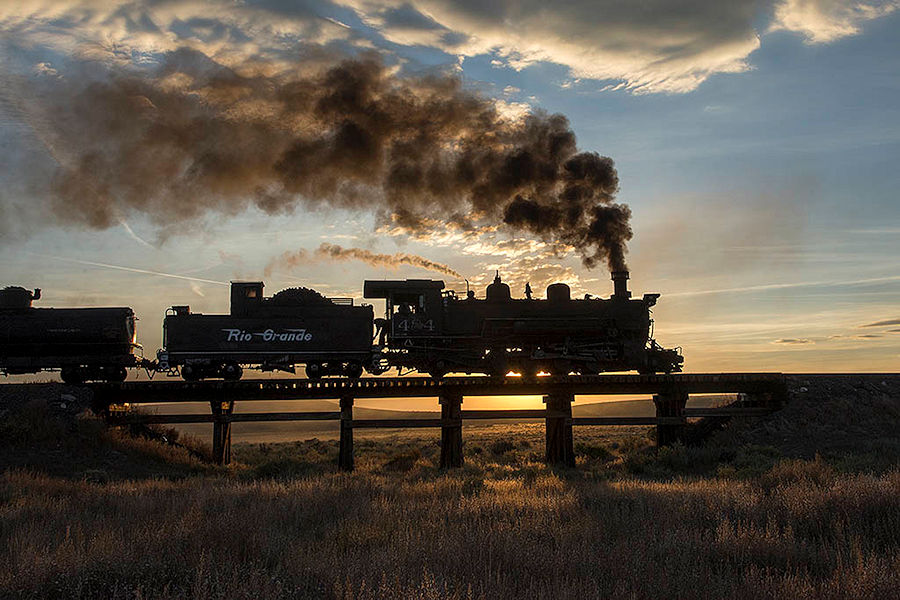 At the moment we offer the trip as pure photo charter, still without hotels, meals or transfers. The price of the »package program« depends essentially on the group size - and thus on the size of our bus, which we cannot estimate at the moment yet. We have a maximum of 40 seats, more than 20 of which have already been allocated. As soon as we know how many participants will travel from A to B, we will also know the bus price and will then be able to offer a packaged tour price including all services!
To make the planning easier for us, we ask you for your booking now, you do not take any risk. Only in this way can we determine a realistic size for our bus. You can read the program here!