News
Pakistan: Day 4 - The mainline towards the South
The weather forecast didn´t disappoint us: cloudy skies... so our first runpast happened at a nice location but the sun was only visible as a yellow "something" behind a thin layer of clouds. Our HG/S 2277 proved to be in better mechnaical condition than sister engine 2306, but it ability to haul a train was more limited and thus we had to reduce the train load by 20 tons to allow 2277 to move a train on its own.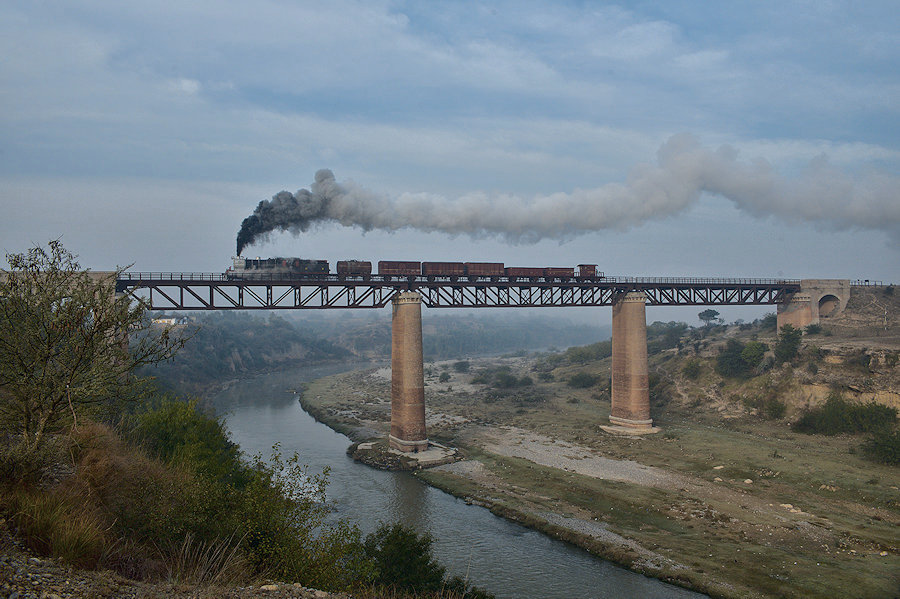 The single track main line of Pakistan Railways required a lot of stops to allow passenger trains to crosds or pass us. Here we see Hitachi build diesel 8312 speeding through the station while the driver throws the token for the passed section out of the window, and the assistant driver prepares to pick up the token for the next stretch. All observed by the station master …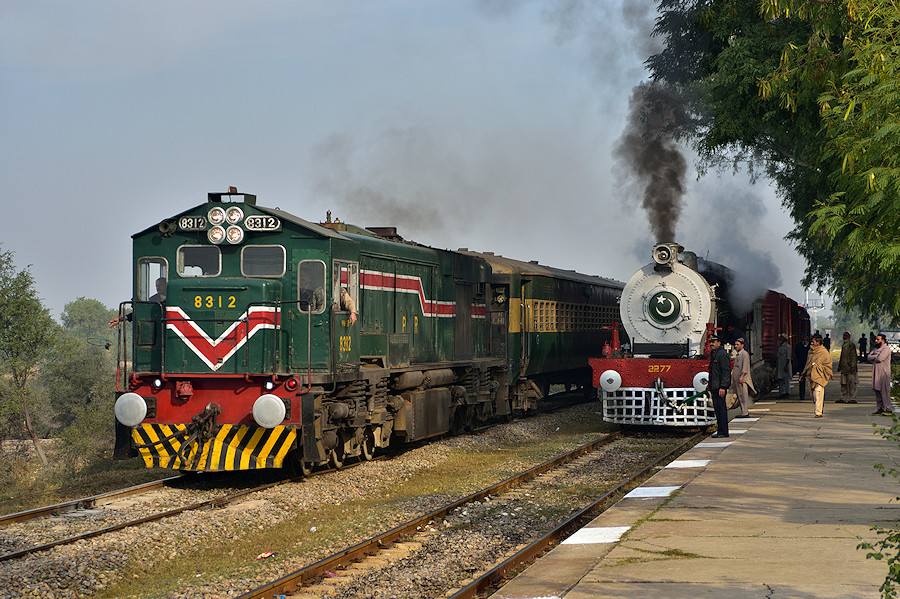 Patiently being a »model« for the photographers: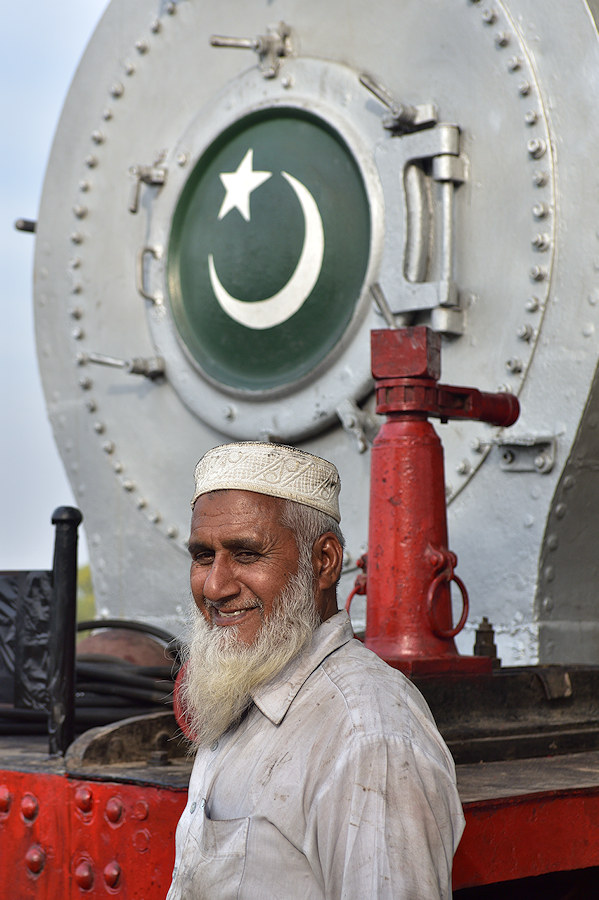 After a few breaks for passing trains we finally continued our trip - while the sun still played seek and hide with us :-(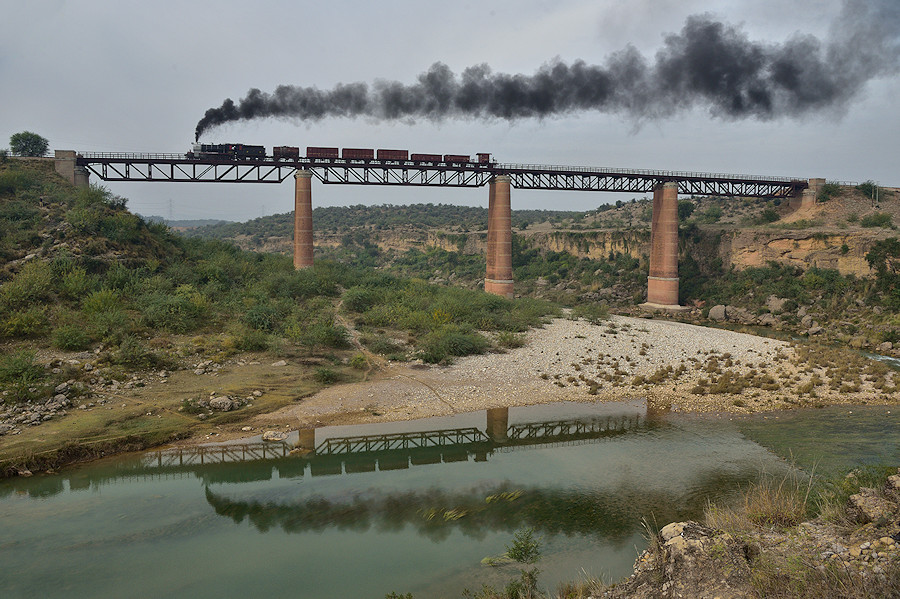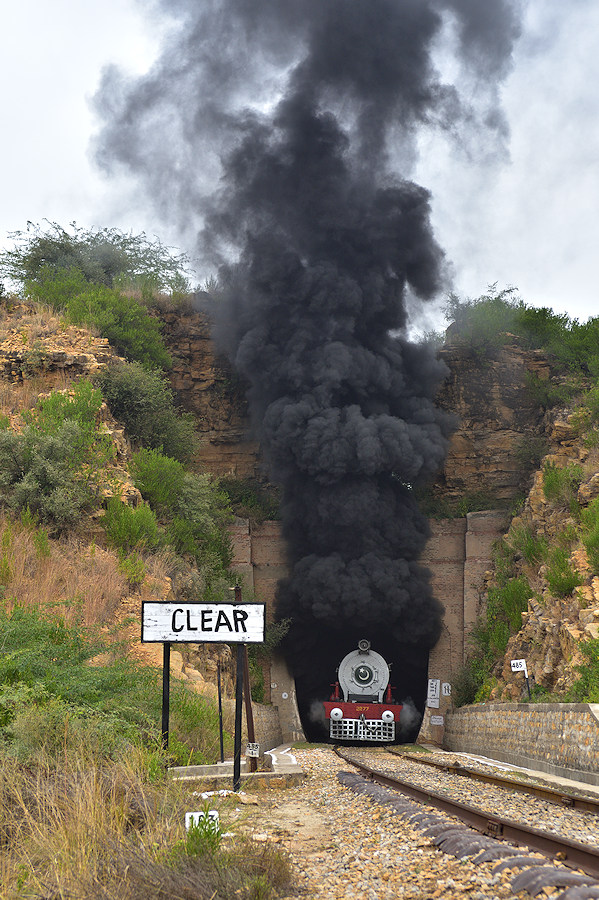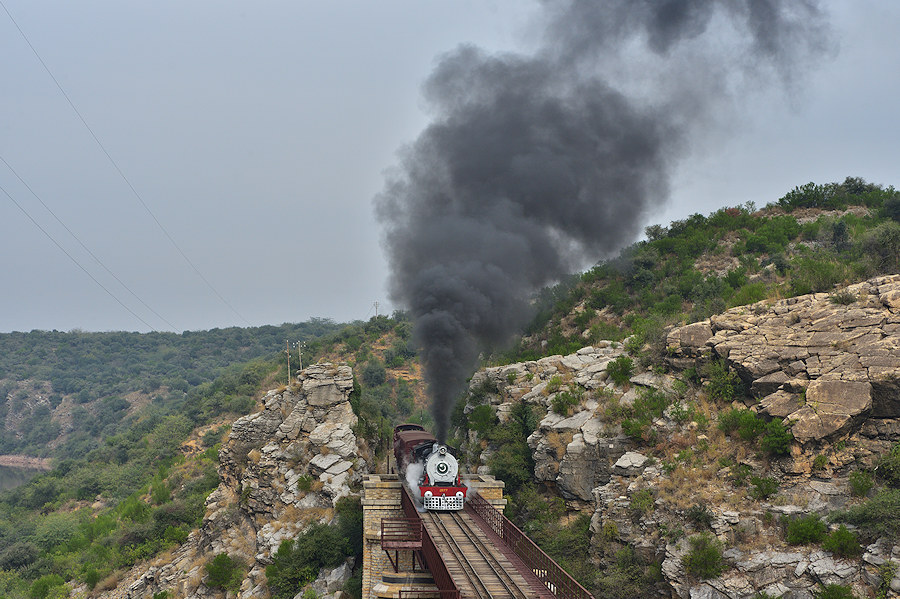 We said good bye to all staff at the end of the day, we had a fantastic time with the two HG/S and will surely come back soon! Now we move on to Lahore!